A good pair of jeans is probably the most important item in any girl's wardrobe. So finding the right pair of jeans for your body type is absolutely a must. A pair of jeans that really fits you, makes you feel confident and comfortable, and this is the first step to be cool and elegant.
Skinny jeans were for way too many years a big-time favourite even though they don't really suit everyone. Lately, we've been seeing many other models taking over the space that once belonged to skinny jeans in the denim universe. We now have so many great options besides skinny jeans, Mom jeans, ripped jeans, slouchy jeans, cropped, with a high or low waist, wide legs, straight legs, flares, Palazzo pants…
A well-cut pair of jeans is a good investment, this is why, although you can find very inexpensive jeans, good ones can cost up to 300 euros.
How to know which Jeans suits you best?
Be careful, if you wear a cut that doesn't suit your body type, your jeans will be your worst enemy and totally ruin your look. A big part of being elegant, if not the biggest, is to know your own body and understand which are your strong features that need to be enhanced and which are the parts you need to show less. Not everything you see on the catwalks will suit you so don't to go around looking like a fashion victim. You have a mirror at home for a purpose, don't you?
To find the right jeans for your body type follow our next tips. If you purchase something through the links in this post, Notorious-mag will get a commission.
You are tall
Most girls dream of being tall to stand out in the crowds. But, although you won't have problems to see the stage in a music festival, there are some downsides to being tall too. Finding jeans that fit you well is a challenge since most of them will be too short for you. So the right pair of jeans would be either cropped or straight-legs. Because you're tall, you can wear flat shoes that look great with most jeans, especially with cropped jeans.
You are petite
Being petite makes you look more delicate, feminine and charming. Plus, you will never suffer from not having enough space when flying coach. However, if you'd like to look taller, on the contrary to what many people believe, cropped jeans will do the trick for you. Darker straight-leg jeans or flares will also elongate your legs. If you pair them with high stilettos à la Victoria Beckham, which are really stylish, you will magically become much taller.
You have thin legs
Twiggy would have never complained about having thin legs and actually, I don't think many people would, even today. You can wear almost any type of jeans, just avoid the ultra-skinny ones or you will look like Popeye's Olive Oyl, not very sexy I would say. Slouchy jeans, straight-legs, flares and Palazzo pants look good on you as they will give you a bit more body.
You have toned legs
After all those hours working out to have muscular super-toned legs, it can be a bit tricky to find jeans that fit well. Most of the cases, the jeans will fit or your thicker legs or your waist. One will usually be too tight and the other too loose and vice-versa. So you should go for stretch jeans, wide Palazzo pants or slouchy jeans.
You have long legs
Long legs such as the ones of Giselle Bundchen or of the 80's supermodel known as "The Body", Elle Mcpherson, are amazing, we know. But if your legs are too long for your upper body, choose low-waist jeans to balance your silhouette, they can be slouchy jeans, flares, straight-legs, you name it.
You have short legs
If you feel that your legs are too short for your upper body, don't worry, just go for high-waist jeans. This model will give the impression your legs are longer. Obviously, if you have a big tummy, just avoid short tops and do not tuck your shirt into your high-waist jeans.
You're a no-butt body type
If you fell your butt could look a bit curvier but just hate that burning feeling from doing squats, jeans with big pockets and details like pleats can help you. You will look like Sofia Vergara without all the sweating and the pain, well, ok, maybe not "like" her but "kind of like her"…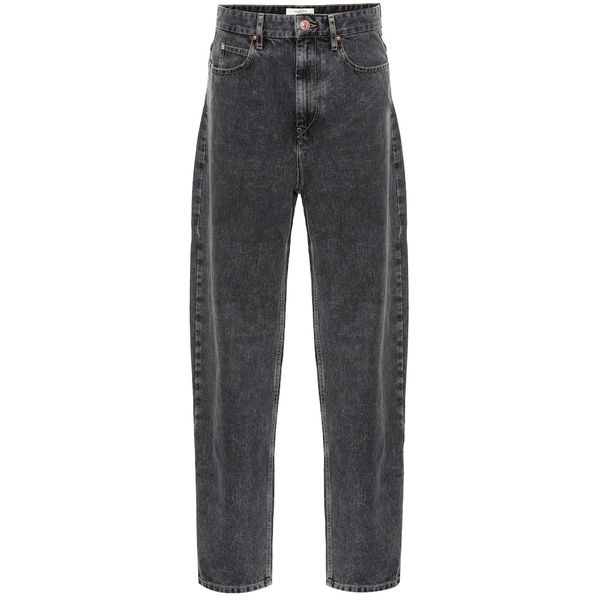 You have a big butt
If you are one of those who doesn't think the Kardashian's aesthetic is beautiful or elegant. On the contrary, you wished you had a little fewer curves and envy Kate Moss' flat butt, then go for boyfriend or flares with stretch.
You've a bit of belly
If you'd like to have a flatter tummy but keep postponing your new year's diet to next Monday, high-waist jeans with stretch are the ones for you. This model won't add extra volume around your waist. But again, please, do not tuck your shirt in nor wear short tops. Also, avoid at all costs tight low-waist jeans as you will only enhance your love-handles and look totally unelegant!
Remember that all body types are perfect and beautiful; it's just a matter of finding the right cut for you.
Photos from Shutterstock